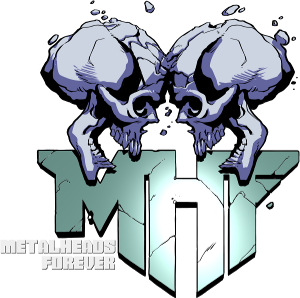 |<< < 1 2 3 4 5 6 7 8 9 10 11 12 13 14 > >>|
BlackFire Clip by Naviusvision
Blackfire One nation under
MAN WITH A MISSION - Out of Control
Versus the World-Forgive Me Lyrics
American Steel - Loaded Gun
TIT'S - FRANCE - A DIRTY RAINY SUNDAY MORNING
Toxik Ephex - Wild Side Of Life
The Exploited-The Massacre
Beat Goes On - Penetration (Official Video)
NAKED AGGRESSION - "Right Now"
Jack Off Jill - My Cat
Anti-Flag - Justin Sane
Catholic Discipline - Underground Babylon
Officium Triste - Like Atlas (with lyrics) | Death Doom | Funeral Doom
When Nothing Remains - A Lake Of Frozen Tears
HANGING GARDEN - Hereafter (album teaser)
The Bloody Earth - When Death Is Kneeling
My Dying Bride - I Am The Bloody Earth
DOPETHRONE- "SHOT DOWN" (OFFICIAL LYRIC VIDEO)
Sadhus "the Smoking Community"/Agnes Vein split 7" out now!
Who Dies In Siberian Slush - Funeral March №14
Sweet Leaf (Remastered Version)
Anemic Heretic LIVE at C&M Billiards on 10-11-14
Saturnus - Christ Goodbye (with lyrics)
Mourning Beloveth - Godether (HD)
Weedeater - Cain Enabler
HANGING GARDEN - Penumbra (lyric video) - feat. Mikko Kotamäki (Swallow The Sun)
Ablaze In Hatred - A Walk Through The Silence
Anathema - Kingdom
The Fërtility Cült - Blood Of Kings
Buzzard Canyon - Soma' Bitch
Geezer - Sunday Speed Demon (New Track 2016)
MANTISMASS - EYE IS A FLYTRAP - MANTISMASS.BANDCAMP.COM
Moss ~ Skeletal Keys
God Eat God - One Last Step
Dominia - Live in St.Petersburg, Russia, 23.10.2016 - Full Set
DOMINIA/Mountains Of God's Depression/23.10.2016
Dominia/God Is A Brand/23.10.2016
Ghost - Square Hammer
I Miss My Death (Gothic Doom Death Metal from Ukraine)
Barbarian
(EchO) - Head First Into Shadows (2016) Full Album Official
Lizardmen - Cold Blooded Blues (2016) (New Full Album)
Keith Emerson Band - Lucky Man
The Endless River | 01 - Things Left Unsaid - Pink Floyd
Roger Waters Amused To Death Full Album
Roger Waters - " Comfortably Numb " 1991
RIFF RAFF - Original Man [full album]
Shotgun Sawyer "New Meat"
Haunted "Slowthorn"